What You'll Enjoy With Our Office Space For Rent In Livingston, NJ
September 13, 2019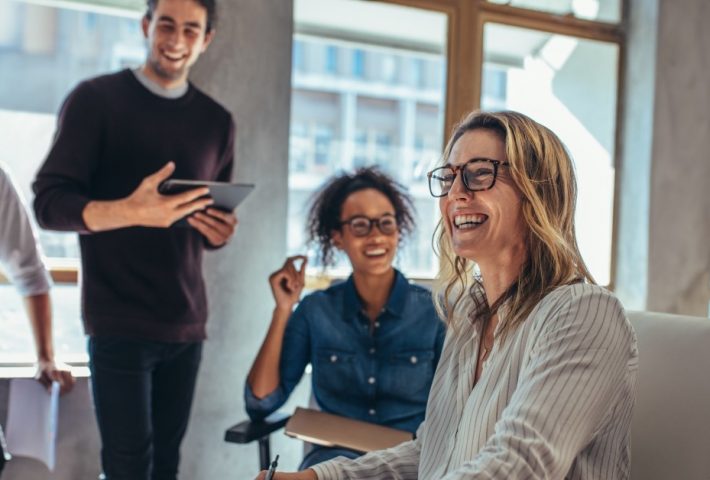 Have you noticed that your physical work environment has a direct effect on your productivity? If you're working hard launching a startup or growing a small team of employees, you've likely experimented between working from home and renting or leasing office space. Each workspace has its distinct pros and cons, but at the end of the day, you'll want a workspace that's conducive to your productivity. 
Flexible Coworking Space In Livingston: Let SkyDesk Help You Succeed!
When leasing office space is too expensive for your operation and you can't focus or get any work done at home, SkyDesk is here to help. We proudly offer three distinct coworking spaces in New Jersey to support the entrepreneurial efforts of startups, independent contractors, and other working professionals who simply need a quiet and focused environment to do their work. 
Below, we'll look at a few advantages of renting office space with us that our new and long-time SkyDesk community members enjoy. 
The SkyDesk Advantage
Month-To-Month Rentals
Locking into a six-month or one-year contract can be a daunting and risky commitment given the volatile nature of small businesses. All companies go through growing pains and fluctuations, and you might have a month of considerable growth followed by a couple of sub-par months. 
Having the flexibility of renting monthly office space in New Jersey allows you to continue renting as you please, but also the freedom of being able to walk away after the following month. 

Work On Your Schedule
Gone are the days of the 9-5 workplace. Well, in truth, many companies still operate under these business hours, but countless tech companies and small businesses are adopting a flexible, work from home or work-on-your-own-time model.
At SkyDesk, we value your professional freedom and we understand that no one has the same schedule, especially when it comes to personal matters. That's why you'll have 24/7 access to our coworking space, 365 days a year. Our members really enjoy being able to come in and work when they feel inspired whether that's at 11:30 am or 11:30 pm. 
Fully Furnished Office Spaces
Purchasing furniture for your office can be mind-bogglingly expensive. Even renting furniture tends to be very costly, and there's also the possibility of damaging your couch, chair, or desk. Returning this furniture when you're done using it can be a pain, too. 
Our fully furnished coworking spaces are the ideal, all-in-one package for professionals who simply want to sign up and get working immediately without the inconvenience of downtime. We know that your work is of the essence and that's why our office spaces are functional and tastefully designed, ready for you to connect and begin working. 
Ready To Get Started? 
SkyDesk is New Jersey's premier source for office space rental, and we're ready to help your small business grow by providing the resources you need to succeed. Ready to ditch the home office and avoid lengthy contracts with other office space companies? Schedule a tour or inquire about our Livingston office space for rent by contacting us today!