Tips to Make Your Shared Office Space Your Own, Part 1
September 18, 2020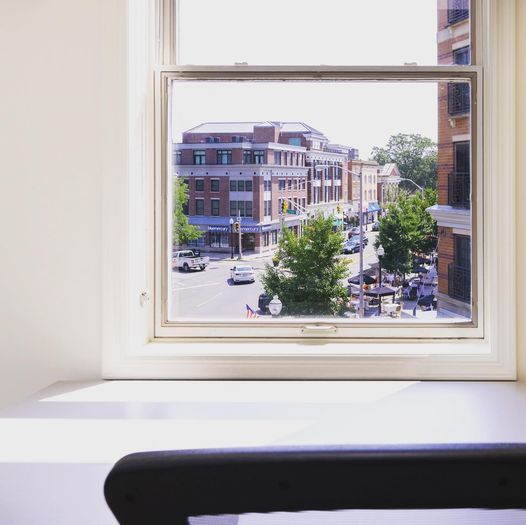 Since you will spend almost one-third of your adult life working, your work decision is super important. While you may take a job to get you by, you are always working towards your passion, what sets your heart on fire, and what can truly make a difference in this world. To further your goals, you've rented a coworking space where you can work free from distractions, the kids, and have the camaraderie of others who are working towards their goals as well. You are also putting on a more professional face with a rented workspace, as well as making yourself feel more professional. However, your shared workspace needs some personal touches in order to make it truly your own.
SkyDesk is New Jersey's top workspace, with short-term office spaces for lease in Livingston, and Morristown. Our mission is to provide you with the space you need in order to cultivate success. Our fully-furnished rented workspaces are top-notch with amenities to meet your needs, from high-speed internet and free parking to a color printer and meeting and conference rooms. We offer pay-as-you-go plans on a month-to-month basis to meet your needs. Below, we'll offer up some tips on how to make your shared office space your own. Contact us to get started today!
TIPS TO MAKE YOUR SHARED OFFICE SPACE YOUR OWN
Get a Plant
One of the best things you can do to personalize your office space and give you some pep is buy a plant. This may seem very simple, and it is! There are so many benefits to plants for your shared office space. Plants help to reduce carbon dioxide in your office, and they give off oxygen, which your brain needs to produce all of your creative and innovative ideas. Plants also promote your overall well-being. The color of green subliminally helps us to relax and can help to relieve stress as well. Plants also increase the overall humidity of your rented workspace, help to keep the temperatures down, and help to remove pollutants from the air. Truly, investing in a plant will help you rise to new levels during your work time.

Hang Up Pictures
Another easy thing you can do to customize your shared office space is to hang up pictures. You can bring in photos of your family or of your last vacation. You can hang up artwork prints. You can even hang up your own drawings. Any picture that means something to you will go great in your office rental space.
Buy a Coffee Mug Just for the Office
One of SkyDesk's favorite recommendations to our customers is to buy a coffee mug just for the office. This way, you won't forget your mug, nor will you have to "make due" when all of your favorite mugs or to-go cups are dirty. There are so many mugs you can invest in, from those with inspirational sayings to those with funny or silly photos. In essence, anything that will make you smile while you're enjoying your morning cup of Joe is perfect to spice up your office space.
CHOOSE SKYDESK AS YOUR SHARED OFFICE SPACE OF CHOICE
SkyDesk offers the best office spaces for rent in Livingston, and Morristown. Call us today!