3 Reasons You Might Need to Find Office Space for Rent
April 10, 2019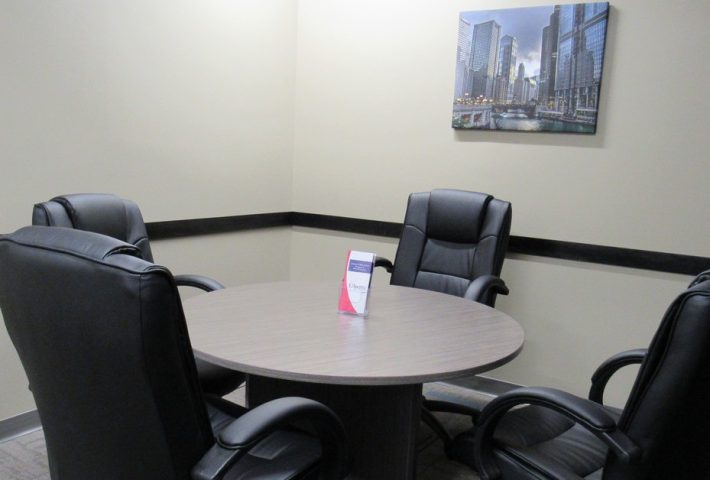 Owning your own business is great, isn't it? You have the freedom to set your own hours and build a company that is centered around your passion and your beliefs. During the course of your entrepreneurial journey, you may need to relocate your office for one reason or another and when that time comes, SkyDesk is here for you. We offer office space for rent in Parsippany that is sure to suit your needs and your budget and we would love to give you a tour. Give us a call today!
Not sure why you would need to rent office space? Check out a few common scenarios below.
When a Shared Workspace Makes Sense
You Have a New or Growing Business
First impressions are everything, especially when you have a new business that you are trying to get up and off the ground or you have a business you are trying to grow. Regardless of what industry you work in, there are times when you may need to meet face to face with your clients. Sure, you could make arrangements to meet at a local coffee shop or park, but wouldn't it be better to have somewhere you can meet that exudes professionalism while offering a quiet space for important conversations? Renting a shared workspace will get you just that, allowing you to put your best foot forward with new and existing clients.

Your Home Office Just Isn't Cutting It
Working from home is a luxury that many entrepreneurs enjoy. While this setup does have its benefits, there may come a time when it just isn't right for your business. For example, working out of your home office may have been perfectly fine in your single days, but may not work so well once you get married and have a family. Likewise, inviting clients into your home may have worked when you were living alone, but may not be the greatest idea if you now have a messy roommate or live in an area that is difficult to find parking in. Our Parsippany office space for rent solves the problem altogether by providing you with an off-site office with plenty of parking, as well as meeting and conference rooms.
You Frequently Work Remotely
Do you work a job that often has you working remotely out of another city? If so, you may benefit from renting a shared workspace so that you can have a dedicated desk for those times when you are in town working. This is especially true if you find yourself working remotely more than 50% of the time, as renting a desk space is much more affordable than renting an entire office if you don't need it. Renting space to work in will save you from having to set up your laptop in noisy coffee shops and meeting with clients in busy hotel lobbies. With a dedicated workspace, you can give your clients the time, space, and attention they need and deserve, which can only benefit your business in the long run!
Incredible Office Space for Rent in Parsippany
Regardless of the reason why you need to rent an office in Parsippany, SkyDesk has you covered. Our beautiful location has everything you need to streamline your business operations, whether you are a sole entrepreneur or you have a small team working for you. From the free parking and monthly, pay-as-you-go plans with no fees to the beautiful windowed offices and 24/7 access, the sky's the limit for your business. Interested in a free trial? Contact our team today to get started!