Tips for Finding the Right Professional Office Space Rental
June 05, 2019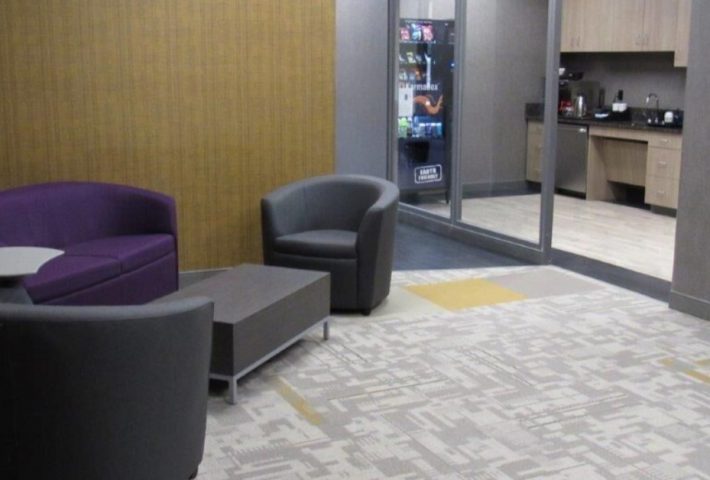 So, you've decided that working from home just isn't working for you anymore. That means you're likely on the hunt for a professional office space rental in Parsippany that will provide you with a dedicated desk or office where you can finally get some work done. SkyDesk is your go-to source for a modern coworking space in town and we would love to show you all of the ways in which our Parsippany location can enhance your workday. Contact us to schedule a tour today and we'll give you a free day to check it out on your own. In the meantime, check out a few tips below that can help you in your search.
Office Space Rental Tips
Tip #1: Understand Your Needs
Before you begin taking tours of office rentals, it is important to first understand what type of space you need. Do you simply need a desk, or do you need a dedicated office? Maybe you have employees that work for you who will also need office space. Understanding this critical piece of information will make your search much, much easier.

Tip #2: Consider Your Budget
It is also important to consider how much you can afford to spend each month because you don't want to rent a coworking space that is too expensive or you could jeopardize your financial security. As you begin to take tours, be sure to ask what utilities and amenities are included in the rent fee so that you can get an accurate picture of what your monthly expenses will be.
Tip #3: Leave Room for Growth
As you are touring various professional office spaces, try to think about your five- or 10-year plan. Your small startup company might be a one-man band now, but will it stay that way? Look for office spaces that can accommodate your growth needs. Long-term leases can severely impact your growth since they require you to stay put for a certain amount of time, so keep an eye out for places that offer short-term leases.
Tip #4: Think About Things As a Customer
There are many types of businesses that can be run out of a home but which also require a professional office space for clients and customers. If your business is one of those, remember to consider the first impression your office space will make on clients. Choosing a clean, modern space that has plenty of parking is the best way to make a great first impression with your customers.
Tip #5: Consider Available Amenities
Finally, think about the different types of amenities you need on a daily basis to keep your business running smoothly. Do you need a high-speed internet connection and a printer? Would you like to have a kitchenette for coffee and beverages? Make a list of your top 10 amenities and make note of the office space rentals that offer the most of them.
Rent Professional Office Space in Parsippany
Are you searching for an affordable coworking space that provides you with all of the amenities you need to make your transition from your home office to an off-site location a success? If so, SkyDesk offers a professional office space rental in Parsippany that you have to check out. Our shared office space features free parking, 24/7 access, windowed offices, a kitchenette, and all of the technological amenities you need to run your business. What's more, we offer month-to-month, pay-as-you-go plans so you never have to worry about being tied down to a long term lease. Contact us today to learn more about our office space rental in Parsippany!