More Perks And Advantages Included With Our Morristown Coworking Space
September 13, 2019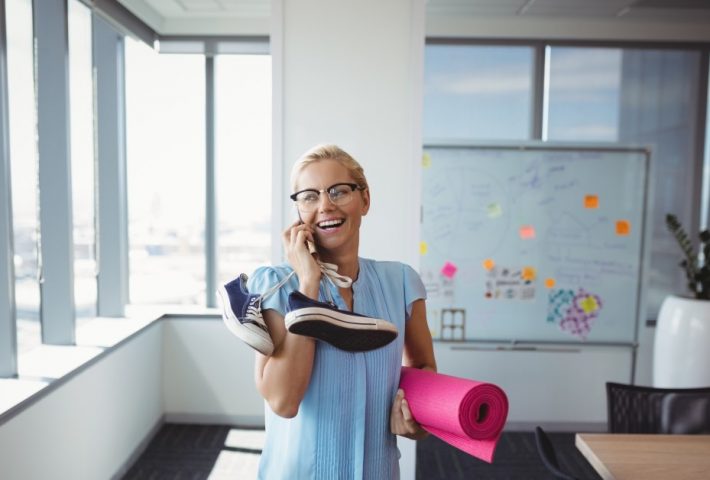 What does your ideal work environment look like? Do you envision a quiet, focused area with natural sunlight and ample snacks? Or perhaps a space with fellow like-minded, driven professionals? At SkyDesk, our coworking spaces in Morristown and other areas in New Jersey offer the best combination of everything that working professionals seek in an office space. 
As working professionals ourselves, we understand the importance of where you work. Your immediate environment affects your productivity and output as well as your greater quality of life, and that's why we're dedicated to providing flexible, well-equipped coworking space for rent in Morristown. 
Office Space With All Of The Advantages — And No Drawbacks! 
Our coworking space members enjoy a myriad of benefits that are difficult to boil down in a blog post. That's why SkyDesk is continuing our previous blog post by touching on more benefits, perks, and advantages that working professionals enjoy on a daily or weekly basis. Keep reading below to learn more, or feel free to learn more about our Morristown coworking space. 
More To Love About Renting With SkyDesk
No Hidden Fees
When you pay for a product or service, you want to pay the exact agreed-upon amount and not a penny more. Transparent, honest pricing is important to us, and that's why we'll never charge you anything more than your monthly rental. Whether you choose a dedicated desk or a complete private office, you'll enjoy the fact that your sole charge from us is all that you'll pay each month. 

Coffee and Tea
Let's be honest: the majority of hard-working professionals typically drink at least one cup of coffee or tea per day. Now, the cost of that daily cup of coffee can add up over time, especially if you're patronizing a fancy coffee shop down the street. 
While we have absolutely nothing against supporting other local businesses in the area, we're also all about helping you cut costs and save money to put back into your company. Since you're already paying for your coworking space, you might as well take advantage of our available coffee and tea. It's 100% complimentary!
A Great Place To Meet Clients
Ah, clients. As any professional knows, the clients that you work with can be your best friend or your worst enemy. And regardless of your relationship with the people you're serving, it's only going to help your business image and service to your clients if you meet in a space that looks professional and appealing. 
Working from home certainly has its distinct advantages (who doesn't like writing emails in their pajamas?), but your client probably doesn't want to walk through your messy living room on the way to your home office room. Create great impressions that set your sales pitch up for success by meeting in our well-lit conference rooms. 
Networking With Bright, Like-Minded Professionals
When you're immersed in a great coworking space, you're bound to have conversations and meet fellow entrepreneurs or startup owners that bring great ideas to the office. You'll learn about what they do and why they're here, and hey, who knows? Maybe you'll forge a partnership with someone that you meet and you'll be able to credit SkyDesk as your professional matchmaker. 
On the same token, you can always close your office door or pop in headphones and get to work without interruption. Everyone around you is here to get work done, and the respect for one another is unanimous around here. 
Comprehensive, Worry-Free Workspaces In Morristown With Everything You Need
If you're in search of the best coworking space in Morristown or other areas of New Jersey, SkyDesk is here to support your professional endeavors. Get started now!