Who Should Rent a Coworking Space in Morristown?
June 05, 2019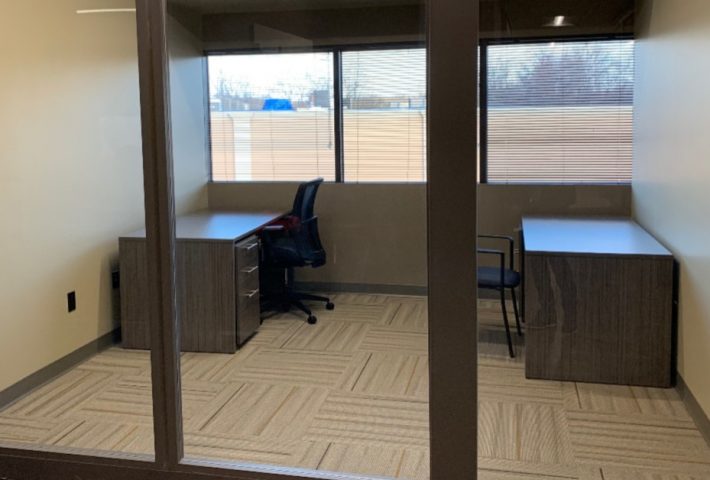 As a working professional, you have a few different places you can work from every day. Those who work for a large corporation likely have a dedicated desk and office space provided by their employer. Those who own their own businesses may work from home, out in the field, or out of a local coffee shop that has a WiFi connection. These are not the only options, however, and many professionals choose to rent a coworking space to work out of.
SkyDesk proudly offers an incredible coworking space in Morristown and we would love to show you around. Give us a call today for a tour! In the meantime, check out a few professionals who can benefit from an office space rental.
Coworking Spaces Are Ideal For…
Up-And-Coming Entrepreneurs
There are a lot of details to figure out when you have a startup company, including where you will base your operations. Setting up a home office is not always ideal because there are many distractions. You also want to make sure that the office space you choose is big enough to accommodate your company as it starts growing. Renting a coworking space provides entrepreneurs with the flexibility they need, all at a price they can afford.
Remote Workers
If your career involves a lot of traveling, you understand just how challenging it can be to work out of hotel lobbies and coffee shops. Remote workers often need a quiet, dedicated space to work in but don't want to be tied down to the long-term leases that typically come with traditional office rentals. Here at SkyDesk, we offer month-to-month leases that provide you with a quiet, professional office rental without having to worry about fulfilling a long-term lease.
Freelancers
Being a freelancer comes with plenty of perks — you are your own boss, making your own schedule and choosing what jobs you want to take on. When you finally close the big contract you've been trying to land for a while, you want to make sure you have everything you need to succeed. Renting a coworking space can provide you with the short-term flexibility you need while also offering a quiet, professional setting in which to work.
Work-from-Home Professionals
Working from home is great — until it isn't. Your home office may have worked well for your current situation when you first set it up, but your circumstances may have changed over the years. Pets, kids, and roommates can all be very distracting when you are trying to work from home. Renting a coworking space might be just what you need to concentrate on your work and provide you with a proper work-life balance.
Rent Coworking Space in Morristown
Are you working hard to get a new company off the ground? Are you a freelance or a remote worker who is looking for a dedicated office so you don't have to work from home anymore? If so, SkyDesk is here to help. We offer a modern coworking space in Morristown that has all of the amenities necessary to make your workday go as smoothly as possible. Featuring pay-as-you-go plans, 24/7 access, free parking, and several other incredible amenities, you're sure to love our Morristown coworking space.
Ready to get started? Book your tour with us today to view our shared workspace and get a free day!