Why Renting a Shared Workspace is Better Than a Home Office
June 19, 2020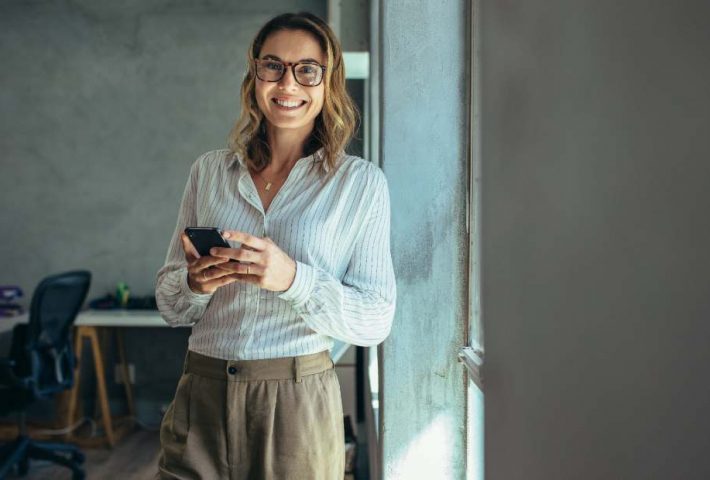 As the trend of coworking spaces grows more and more each year, we have to ask ourselves: what are the advantages of a coworking space, and what makes them better for professionals than working from a home office? If you currently work from home, you probably know just how challenging it can be to achieve a desirable work-life balance. Renting a shared workspace to function as your personal office has some distinct advantages to a home office, when it comes to achieving a good work-life balance. SkyDesk is proud to be part of the solution to the challenges of the modern, digital workforce. We have rental office space available for short-term and long-term renting in:
Morristown
Somerville
Livingston
Parsippany

Why Rent a Coworking Space
Coworking spaces offer many benefits compared to working in a home office. One of the biggest benefits is that there will likely be less distractions when you are out of the home.
#1: Less Distractions
A coworking space gives entrepreneurs the ability to move around freely and have more control over their work and schedule. If you live with other people, like your family, you know just how often they can distract you with things when you are working from home. When you are at your coworking space, conversely, you are there to do work and that's it — the whole space is optimized to support your concentration and focused effort. When you work from home, you're likely going to be having people stopping by your home office regularly. Rent a coworking space and you won't have to worry as much about unwanted attention at your home address.
#2: Networking Opportunities
Another major benefit to getting a coworking space is the networking opportunities that can come with it. While working from home certainly comes with some perks (like not having to commute!), but we'd say those perks should be weighed against the perks of renting a shared workspace — one of the biggest benefits being the opportunity to work with and around other people. It is common for there to be entrepreneurial events, regular collaboration, and plenty of moral and social support at coworking spaces. You can still work alone at coworking spaces, but there is always someone around who you can talk to, get help from, and provide advice to them in turn yourself.
#3: Professional Meetings
When you work from a business office location you not only look more professional, but you can make sure that your business area is 100% separated from your home area. That alone is enough for most people to decide to get a coworking space over a home office. While it's nice to meet people in coffee shops for meetings, it often is loud and crowded — and you don't always want to be inviting people over to your home to conduct business. It is good to keep your home life and work life separate. Doing so can have a positive effect on your stress levels and boost your productivity and focus.
Having an office space also exudes a lot more professionalism than a home office. If you used to be a freelancer, and are now in a situation where you are hiring people yourself for your growing business, it's important to have a professional space to operate from.
#4: More Tools
Most people don't have the space they need for a fully-functional, comfortable, powerful home office. Coworking spaces like those provided by SkyDesk conversely have all the amenities you need to be as productive as possible. Our shared workspace:
Are available for access 24/7
Have high-end printers and internet connections
Have kitchen areas with water, coffee, and team
Include spacious meeting and conference rooms
Are mail and package delivery ready
SkyDesk shared workspaces have other amenities as well, like an on-site gym and a cafe! Contact us to learn more about our culture, community, and how you can become a part of it!
Which Is Better: A Home Office or a Coworking Space?
At the end of the day, working from home is comfortable, but it's not always the best place to get serious work done at. With lots of potential distractions, an uncomfortably overlapping work-life situation, and a lack of fellow entrepreneurs and business-people to communicate with, it's just not always an optimal situation. That is why SkyDesk offers shared workspaces in New Jersey. We have workspaces in the following cities:
Morristown
Somerville
Livingston
Parsippany
There are dozens of good reasons to move to a modern office space for the sake of your business. Whether you want to create a more professional image, separate your work life from your home life, or prefer working in an environment that allows you to focus better while also having the opportunity for collaboration and networking, a shared workspace is the superior option for you. Getting just any old office is not going to cut it. SkyDesk has created coworking spaces designed to facilitate greater performance and focus for you and your business. If you want to increase the chances of your business's successful growth, book a tour with SkyDesk today!